The Hult Prize On-campus Program at Addis Ababa University has been nominated for the 2022 Africa Program of the Year Award.
Hult Prize is a yearly competition that challenges university students to create innovative solutions to solve some of their country's most urgent issues. This year's contest has been nominated as one of the most impactful in Africa.
Voting takes just a moment. After you fill out your name and email you will see different categories. Go to the Africa section and select 'Ethiopia: Addis Ababa University'.
https://2022hultprize.wufoo.com/forms/oncampus-awards-program-of-the-year-voting-poll/
This is a chance to show the full potential of our country and make Addis Ababa University great again. A vote for Hult Prize at Addis Ababa University is a vote for Ethiopia!!!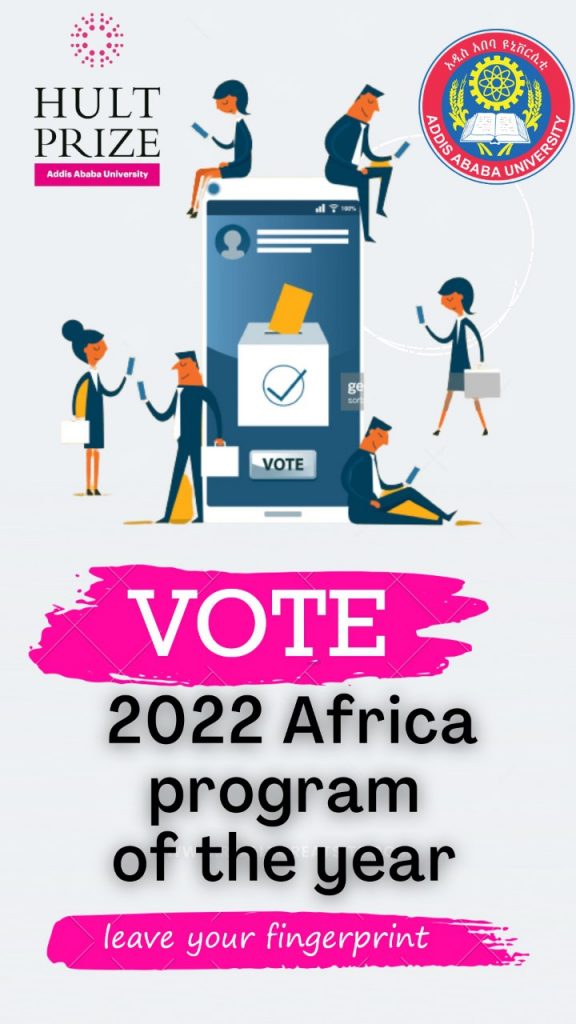 Editor: Abraham Girmay